Skip to Main Content
It looks like you're using Internet Explorer 11 or older. This website works best with modern browsers such as the latest versions of Chrome, Firefox, Safari, and Edge. If you continue with this browser, you may see unexpected results.
Smarthinking Study Help
Smarthinking Study Help

Free after hours study help, including expert assistance with subjects like writing, maths, science, economics and more. A friendly support team is waiting online to help you, 3:00 pm till late, Monday to Thursday and 24/7 Friday, Saturday and Sunday.
Get constructive writing feedback on academic writing, including structure, grammar, referencing, punctuation and spelling in less than 24 hours unless otherwise advised,
and/or
​Access drop-in tutoring after hours for personalised chat help with one of the Smarthinking tutors to receive foundational assistance in the subjects of

reading and writing, maths and statistics, business and more.
Check the Features tab for more information.
Chat with a Librarian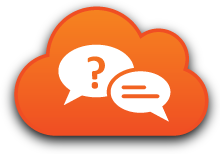 Have a question? Chat with a librarian
Chat line open from 9am-5pm weekdays.
Check out our Frequently asked Questions (FAQs) or ask your own question 24/7 at https://tafensw-au.libanswers.com
Installing Read&Write on your own device
Read&Write is a literacy and learning support software available to all

TAFE

NSW students and staff to install on home laptops, PCs, Macs, and Tablets to assist with your studies.
---